YAHOO! – Elisha Cuthbert's role as an ex-porn star in 2004's The Girl Next Door solidified her reputation as a sex symbol. Now, nearly two decades later, the actress says society still pressures her to live up to that title.
"There was this pressure of, like, maybe the fashion world or whatever saw me as a certain thing when really it was a character," she told Paris Hilton on Monday's episode of her podcast, This is Paris, of the attention that came after the movie was released.
Even today, she says it's rare for people to not bring up the fact that she was once named the "most beautiful woman in television" by men's publications like Maxim and FHM in the mid-2000s.
Thinks she's an artist 
"It ends up getting in the bio somehow, and you're just like, what does that even mean? It's not really a reflection of me as an artist," the 24 alum explained. "But on the flip side of it … if that's what they see and they liked that, too, I'm OK with it. For a long time, I've had a lot of disdain for it and wanted to push against it, but I kept getting thrown back into that sort of stereotype. Now I've learned to sort of embrace it."
Though her role in The Girl Next Door "struck a chord with a lot of people," it's not something she dwells on in her everyday life.
...article continued below
"I certainly don't try to keep up with it," Cuthbert, 39, said. "I would go crazy if I felt like I had to, every time I showed up [to an event], I looked like her. For me it's not even me, it's that character. So it seems so strange to live up to a character I played when I was 21… "
HOW TO AVOID BEING 'STEREOTYPED AS A SEX SYMBOL'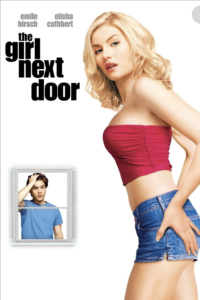 PRO TIPS from HEADLINE HEALTH 
1. Avoid posing in dresses that reveal your nipples, cleavage and thighs … all at the same time. 
2. Don't appear as a porn star in a movie. 
3. Don't give interviews in which you discuss your history of playing a porn star or your views on being perceived as a sex symbol. 
PREVIOUSLY ON HEADLINE HEALTH: 
...article continued below
"F**king free the f**king nipple"
Elisha Cuthbert has a reported net worth of $20 million. Did she become wealthy by being a sex symbol, or by being an 'artist.'? Comment below.