(CNN) The International Federation of Sport Climbing (IFSC) has apologized to Austrian climber Johanna Farber after inappropriate images of her were broadcast during the World Championships in Moscow.
Multiple media outlets reported that the event's broadcaster aired a close-up replay of Farber's bottom during the boulder semifinals last week, prompting the sport's governing body to post an apology.
"The IFSC condemns the objectification of the human body and will take further action in order for it to stop, and to protect the athletes," read a statement.
It's almost a repeat of an incident that happened during the World Cup in June, where IFSC's host broadcaster ORF issued an apology to Farber after airing inappropriate images of the climber … READ MORE. 
Years After #MeToo Movement, Women Athletes Are Still Fighting Sexualization
Jane Clayson and Allison Hagan, August 02, 2021
...article continued below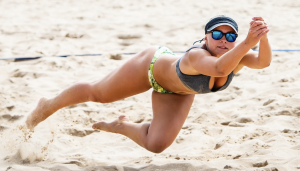 WBUR – At the outset of the Tokyo Olympics, the head of Olympic broadcasting services announced that journalists' news feeds would not be highlighting sexualized images of female athletes, focusing on "sports appeal, not sex appeal." But are they?
The comments came after the German women's gymnastics team announced that some of its athletes would compete in full-length unitards instead of high-cut bodysuits.
Among the reasons, according to one gymnast, was to be "a role model for young gymnasts who don't feel very safe in every situation."
Germany's decision came less than a month after Norway's beach handball team was fined €1,500 for wearing shorts instead of bikini bottoms. Officials called the women "inappropriate."
Akilah Carter-Francique, executive director of the Institute for the Study of Sport, Society and Social Change at San Jose State University, has been vocal on the topic of the sexualization of women in sports. She says she's proud of the German gymnasts for their decision.
...article continued below
"I was overjoyed just to hear them speak up and advocate for themselves," she says, "and say, you know, 'This is what we prefer. We're still going to perform to the best of our ability, but we need to also feel comfortable in our own skin and in our own uniforms.' " … READ MORE.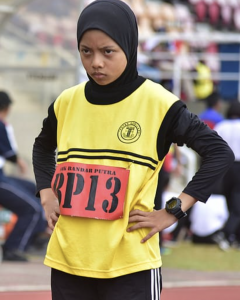 Should images of female athletes be censored?
Should female athletes be forced to cover up?
Are the images seen here offensive?
Comment below.