DAILY DOT – Hooters is reportedly making a new part of its uniform optional after some employees critiqued it on TikTok.
Over the last week or so, several Hooters servers showed off the new shorts they are required to wear, though they were compared more to "underwear" and "panties."
A few employees compared the old shorts with the new ones, showing that they are visibly shorter and ride higher on the hip, much like underwear.
One server suggested that the new uniform made "half the Hooters girls want to quit."
That employee followed up with a more recent TikTok claiming that after her initial video went viral, the CEO of Hooters contacted her to tell her she can wear the old shorts. That TikTok has more than 31 million views.
"The girls with more meat on their bones, it kind of just rides right up. You have a wedgie all the time." – Hooters server, TODAY Show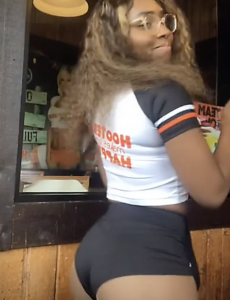 ...article continued below
Not all employees had an issue with the uniform.
Some said the shorter shorts brought them more money.
The shorts were apparently rolled out to Hooters in Texas, and then locations in other states, in the last month.
But Hooters' uniforms have been a source of criticism for decades … READ MORE. 
Florida Bartender Set To Collect $70,252 In Sexual Harassment Case After 5 Days on Job
By Thomas Holton, September 22, 2021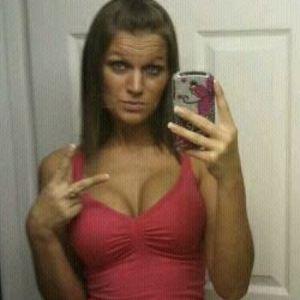 ...article continued below
WUFT, Gainesville, FL – A Florida bartender who sued for $1 million over allegations that her supervisor groped her in a beer cooler before she quit after five days on the job is set to collect $70,252 in a federal lawsuit against owners of a Panhandle restaurant.
In a twist, the owners themselves are feuding in state court over the restaurant's future and trading allegations that each stole money from business.
"More than 70% of women who work as servers, bartenders or in other food industry roles say they've been sexually harassed by their employers, coworkers or customers." – CBS NEWS, March 26, 2021
The owners abandoned any legal defense in the federal lawsuit after January, ignoring the judge's deadlines and threats to issue a default judgment.
U.S. District Judge Allen C. Winsor was waiting until after Thursday to see whether anyone in the case objected to the proposed judgment against the small roadside restaurant, the Landshark Seafood & Oyster Bar in Cottondale, Florida, about 75 miles west of Tallahassee.
That amount would include $50,000 in damages and $15,000 in back pay along with $5,252 in attorney's fees.
The bartender, Krista Sublett, 38, of nearby Chipley, said that in February 2020 – her third day on the job – her supervisor Shane A. Britt, 60, of Panama City groped her inside a cooler, causing her to drop a case of beer, and rubbed his groin against her from behind.
She said he also commented on the size of her breasts and butt … READ MORE.