CBS NEWS – ESPN journalist M.A. [Mechelle] Voepel announced on Twitter Wednesday that [she] is transitioning, and will be using he/him pronouns.
The 48-year-old, who the network has called "the foremost authority on women's basketball," is an award-winning veteran of sports journalism, and joined ESPN in 1996.
"I have the great honor of receiving [the] Gowdy Award next month from Naismith Hall of Fame, and wanted to do that as [my] authentic self, hence this announcement now," Voepel wrote.
"Fear can keep us paralyzed for decades, especially when we think we will lose all that is dear to us, including [our] career."
Voepel said [she] is "grateful for a company that supports all of its employees, for terrific family and friends, and for societal progress."
...article continued below
"At some point, you realize you need to have faith that your happiness/well-being is worth pursuing, and also have faith in other people's kindness and grace," Voepel wrote.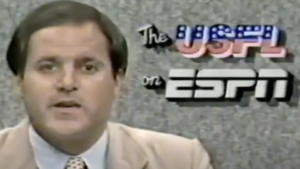 "Glad to be who I've always been inside," [Voepel] concluded. "Dedication to covering women's sports, a lifelong joy as well as job, and admiration for all involved – players, coaches, execs, fans, referees, colleagues – that stays exactly the same. Thanks!" READ MORE.