Avoid COVID-19 Scams: "Don't press any numbers"
Mar 27, 2020 |
FBI warns of potential for fraud in sales of COVID-19 supplies | 
Federal Bureau of Investigation – Scammers continue to take advantage of the COVID-19 pandemic to steal money through a variety of means.
[See "smishing" and other scam examples below.]
The FBI is warning the health care industry in particular of an increased potential for fraudulent activity dealing with the purchase of COVID-19-related medical equipment.
...article continued below
Based on the current stress on the supply chain, scammers may promise equipment they do not have access to in order to capitalize on the medical community's urgent needs.
The FBI asks the medical community to exercise due diligence and appropriate caution when dealing with any vendors with whom they have never worked and/or of which they've never heard, and when relying on unidentified third-party brokers in the supply chain.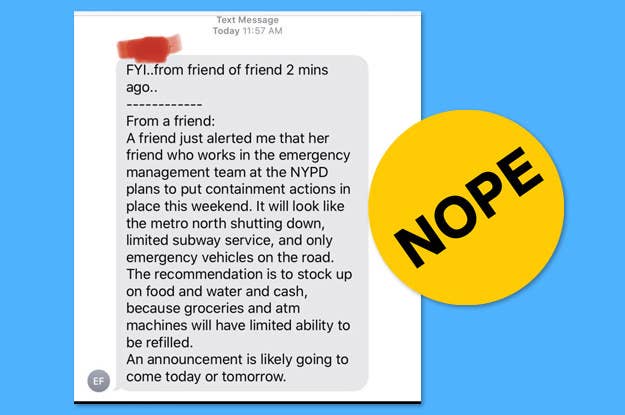 The FBI advises to be on the lookout for any suspicious activity, to include:
Unusual payment terms (e.g., supplier asking for up-front payments or proof of payment)
Last-minute price changes
Last-minute excuses for delay in shipment (e.g., claims that the equipment was seized at port or stuck in customs)
Unexplained source of bulk supply
If you think you have information of suspicious activity by a vendor, or believe you were a victim of a scam or attempted fraud involving COVID-19, please report it:
If it's a cyber scam, submit your complaint to the Internet Crime Complaint Center at ic3.gov
...article continued below
Contact the National Center for Disaster Fraud Hotline at 866-720-5721 or via email at [email protected]
Additionally, the FBI urges everyone to be cautious of anyone selling products that claim to prevent, treat, diagnose, or cure COVID-19. Be alert to counterfeit products like sanitizing products and personal protective equipment (PPE), including N95 respirator masks, goggles, full-face shields, protective gowns, and gloves.
More information on unapproved or counterfeit PPE can be found at cdc.gov/niosh. You can also find information on the U.S. Food and Drug Administration website and the Environmental Protection Agency website.
Counterfeit products can be reported to the FBI's Internet Crime Complaint Center and to the National Intellectual Property Rights Coordination Center.
Better Business Bureau warns of 'mandatory online COVID-19 test' text message scam
Mar 30, 2020
LOS ANGELES — Better Business Bureau (BBB) released a warning to individuals involving a text message scam impersonating government agencies in an attempt to obtain sensitive information.
Otherwise known as "smishing" for SMS phishing, these texts contain links with messages that urge recipients to "complete the census" or to fill an application in order to receive a check from the recently passed $2.2 trillion stimulus bill.
BBB says its scam trackers have come across messages sent from what would appear to be the U.S. Department of Health and Human Services, and urges people to be wary as government agencies typically do not communicate through text messages.
Here's how the scam works
Individuals receive a text appearing to be from a government agency asking recipients to click on a link to a supposed government site.
"Current reports say that scammers are impersonating the US Department of Health and Human Services, but they are unlikely to stop there," the BBB warned. "The message tells you that you must take a 'mandatory online COVID-19 test' and has a link to a website. But *there is no online test for coronavirus!*"
Other scam texts usually ask for information relating to the 2020 census or the recently passed stimulus check, according to the Better Business Bureau.
But COVID-19 scams aren't limited to text messages: The Secret Service said scammers have been sending emails under the guise of a medical official with important information about coronavirus. When the victim lets their guard down and opens an attached file, their computer becomes infected with malware.
The scammer could access the victim's passwords and possibly even their financial information.
Don't click the link!
Misinformation during the COVID-19 pandemic has been rampant, and it is understandably difficult to filter through the various scams that have surfaced amid the confusion caused by the outbreak.
Many workers left without a source of income overnight because of the mass closures implemented to stop the spread of the coronavirus are desperately looking for answers as to when to expect a check promised to them following Congress' passage of the historic COVID-19 stimulus bill.
But no matter what is offered to you in an email or text message, don't bite, the Secret Service advises. Read more. 
Scammers are taking advantage of fears surrounding the Coronavirus … 
Avoid Coronavirus Scams: "Don't press any numbers"
FEDERAL TRADE COMMISSION – Here are some tips to help you keep the scammers at bay: