(Dmytro "Henry" Aleksandrov, Headline USA) Conservative women decided to celebrate their womanhood after a "transgender" activist Dylan Mulvaney decided to continue pretending that he is a female by marking his so-called "365th Day of Girlhood."
According to Breitbart, Mulvaney, a current disaster for Bud Light and its parent company, celebrated "having dressed up as a woman for 365 days" in March.
"Actress, content creator and TikTok sensation Dylan Mulvaney made her grand return to the stage in a one-night-only variety show celebrating her 365th Day of Girlhood on Monday, March 13th, 2023!" the event's website stated.
"Streamed live from New York City's iconic Rainbow Room at Rockefeller Center, Dylan Mulvaney's Day 365 Live! marked one full year since Dylan began publicly sharing her journey in her viral "Days of Girlhood" series."
Women decided to protest a grifter mocking them for fame.
...article continued below
On Tuesday, Rep. Lauren Boebert, R-Co., shared an image of herself holding an American flag and wrote about her experience as being an actual woman.
"Today, I celebrate 13,262 days of being a woman. I've been pregnant five times (miscarried in 2012) and gave birth to four incredible boys that came out of my womb," she wrote.
"Any day now, one of those four boys will make me a grandmother. Womanhood is so much more than just dressing up in makeup and a skirt for internet videos."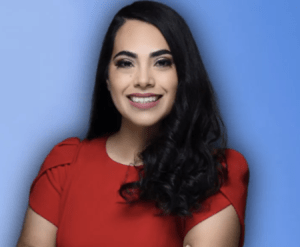 Rep. Mayra Flores, R-Texas, shared similar information about herself.
"Today, I celebrate 13,615 days of being a woman. I've been pregnant four times and gave birth to four incredible children who came out of my womb," she wrote.
...article continued below
"There is no greater pain and greater joy than becoming a mother."
Other women joined conservative politicians as well.
On Wednesday, the woman responsible for the Twitter account MAGA Barbie shared an image of Mulvaney and said he is "making a career out of mocking women."
"He's always been a fame chaser. Tried everything to be famous, but that didn't get him the fame he craved, so he decided to pretend to be a girl."
Copyright 2023. No part of this site may be reproduced in whole or in part in any manner without the permission of the copyright owner. To inquire about licensing content, use the contact form at https://headlineusa.com/advertising.