HEADLINE HEALTH – She's appeared live on stage at the Grand Old Opry longer than any other current performer – 55 years.
He packs the house and sings the blues for nearly three hours every Saturday at one of downtown Nashville's most popular venues, Acme Feed & Seed, a former farm supply store turned honky-tonk.
Marilyn Jeanne Seely was born July 6, 1940 in Titusville, PA. Charles Walker was born six days later in Nashville with such a head of hair that his mother nicknamed him Wigg.
Approaching their 82nd birthdays, Jeannie Seely and Wigg Walker are two of Music City's most dynamic and beloved performers.
Last Saturday, Walker sang almost non-stop from 11:30 am to almost 2:30 pm at his weekly brunch gig, backed by three instrumentalists half his age. A few hours later, Seely was the Opry's opening act for supergroup Lady A plus two more timeless solo performers, Crystal Gayle, 71, and Bill Anderson, 84.
...article continued below
Retirement does not appear to be on the horizon for either of these octogenarians. Instead, they are leading by example with the ideas that age is just a number and you're as young as you feel.
Today more than 13 million Americans are age 80-plus. Not all can be as active and energetic is Seely and Walker, but it's never too late to adopt good-for-you changes and make the most of the years ahead. The tips below from Johns Hopkins Medicine are a great place to start. Also below, read more about the lives of music legends Jeannie Seely and Wigg Walker.
It's Never Too Late: Five Healthy Steps at Any Age
Johns Hopkins Medicine – Have you ever decided to make a healthy lifestyle change but quickly given up, telling yourself that it's too late to learn new habits?
It's time to take charge and not let your age stop you, because there's surprisingly not that much difference between an 18-year-old brain and a 100-year-old brain, says Argye Hillis, M.D., director of the cerebrovascular division at Johns Hopkins Medicine.
The following changes not only keep you healthy, they can help slow down the aging process, inside and out.
...article continued below
Be active more often. Exercise lowers your risk of heart disease, type 2 diabetes, high blood pressure, and some cancers, and that powerful effect leads to something experts call "compression of morbidity." It essentially means you stay healthy longer in your late years, as compared with someone who spends the final five or 10 years of life battling chronic illness.
Improve your diet. There are all sorts of plans out there to help you lose weight, but it's not only about dropping pounds. Hillis recommends a Mediterranean-style diet for anyone hoping to avoid dementia as well as minimize other health risks. It's high in fruits, vegetables, whole grains, olive oil, and fish, and low in meat, sugar and processed foods—all to help your cells function better.
Get quality sleep. Lack of sleep impacts your memory, emotions, weight and even your appearance. The older you get, the harder it can be to fall and stay asleep, but you still need the same amount of hours.
Stop smoking. In as little as 24 hours of stopping smoking, there is a decrease in risk of a heart attack. As for longer-term benefits, Johns Hopkins researchers, in conjunction with scientists from other centers, have found that quitting decreased middle-aged smokers' risk of dying early by almost half.
Challenge your brain. Whether it's learning a language or driving a new route to work, your brain loves tackling fresh tasks. Make it a goal to keep learning as you age … read more. 
Jeannie Seely, the first performer to wear a miniskirt on the Grand Old Opry stage
DENISE ZYLOW, 29TH MAY 2021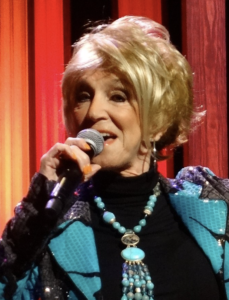 THINK COUNTRY – Classic country music trailblazer, Jeannie Seely celebrated the 55th anniversary of her debut performance on the Grand Ole Opry recently. For her debut, she sang "Don't Touch Me" and was hosted by Wilma Lee and Stoney Cooper. Jeannie recently re-recorded "Don't Touch Me" which can be heard on her highly-acclaimed album, An American Classic, released on Curb Records and is produced by Don Cusic. The new album is available on all digital music platforms HERE .
"Don't Touch Me" was written by Hank Cochran. The song was released as a single by Monument Records in 1966 and became a major Billboard country hit. "Don't Touch Me" became Jeannie Seely's signature song. The original version won the Best Female Country Vocal Performance Grammy in 1967. The song's success led to an invitation for her to become a member of The Grand Ole Opry.
In 1966 Jeannie made eight guest appearances at the Opry and three appearances in 1967. Jeannie Seely became an official member of the Opry family on September 16, 1967 and is one of only three living women to have reached this milestone, the other two being Loretta Lynn and Connie Smith.
Jeannie has the following to say about the years in the Grand Old Opry family:
"It is a memory I have treasured for 55 years, although I never imagined at the time I would be here this long! I am grateful to the Opry and the Opry fans and I thank you all!"
Seely is the first female to regularly host segments of the weekly Opry and is credited for changing the image of the Opry by being the first to wear a mini-skirt on stage.
Listen to Jeannie Seely talk about "Don't Touch Me HERE.
Clips courtesy of TV and Radio personality, Shannon McCombs … read more. 
Charles "Wigg" Walker, cut his first record in 1959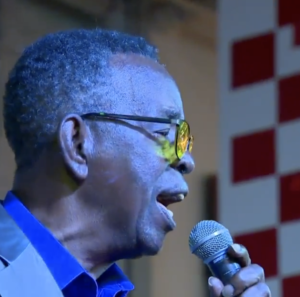 Charles Walker was born in Nashville, Tennessee on July 12, 1940. Charles or "Wigg," as he is known by his friends (his mother nicknamed him when he was born with a full head of hair), began singing at an early age in church and school.
He cut his first record in 1959 for Ted Jarrett's legendary Champion label. One cut, "Slave To Love," was credited to Charles Walker and the Daffodils. In fact, there was no such group as the Daffodils. The backup singers on the record were label mates the Kinglets and Larry Birdsong.
In 1960, Charles moved to New York City where studios and nightclub work were plentiful. 1962 found Charles recording with Chess Records out of Chicago, and soon he signed on as lead singer with the J.C. Davis Band. This band began touring the country opening for the greats of the era including James Brown, Jackie Wilson, Etta James, Wilson Pickett, Little Willie John, Otis Redding, and Sam Cooke.
The J.C. Davis Band recorded some real barnstormers for Chess like "Sweet Sweet Love" and "The Chicken Scratch." In 1964, Charles formed his own group, Little Charles and the Sidewinders. They became one of the most in demand soul bands in New York City's nightclub scene, performing at the Apollo Theater, Small's Paradise and venturing out to Las Vegas and Atlantic City. They subsequently recorded for Chess and Decca labels. The Sidewinders stayed together through the 60's, and in 1969 Charles cut some sides for Botanic Records. The Sidewinders reformed in 1973 and worked as a show band in hotels, nightclubs, and casinos without the benefit of a recording contract. In 1979, Charles signed on with Motown as a staff writer.
Early in the 80's, Charles recorded in England and re-issued many of the Sidewinders classic sides. Realizing that there was a market for soul music in the U.K., he formed his own label P.R.G. and released the single "See Me" in Europe. Charles spent most of the 1980's in England and Spain and worked steadily and recorded occasionally, but this wasn't enough.
In 1993, he moved back to Nashville to do some serious recording, since Nashville's blues and R&B scene was really booming. His solo releases include "I'm Available," "Leavin' This Old Town," "In the House" (live with Johnny Jones) and "Soul Stirring Thing." He also released an album on the U.K. label Zane records called "Number By Heart" in 2003.
Charles most recently was the featured singer for a band called "The Dynamites featuring Charles Walker", and three records were released since June of 2007 on Outtasight Records. The band toured frequently in the U.S., Canada, Europe, and Australia.
Charles currently resides in Nashville with his wife, Marva, and frequently performs with his new group featuring Pat Bergeson (guitar), Pete Abbott (drums), and Charles Treadway (organ).
Charles is one of the few remaining original soul singers from back in the day when old school R&B/soul was brand new on the music scene. There has recently been a resurgence of this style of music, and it is finding a younger audience while rekindling memories for the old school crowd.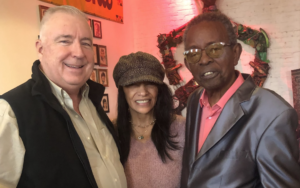 Wigg is still delivering this style of music at a very high level, and his experience and maturity in the field of soul music gives him a perspective that is unmatched.
Hear Wigg almost every Saturday from 11:30 to 2:15 at Acme Feed & Seed in Nashville. Here's the crazy part – it's free, just don't neglect the tip bucket.